Conference Schedule
9:30am Check in
10:00am Panel Sessions 1
11:00am Panel Sessions 2
12:00pm Networking Hour and Lunch Reception
1:00pm Panel Sessions 3
2:00pm Panel Sessions 4
3:00pm Keynote Presentation
Featured 2018 Speakers
Check back for updates as we add new speakers and bios daily!
We are proud to announce our keynote speaker for 2018:
Alan Horn, Chairman, The Walt Disney Studios

As Chairman of The Walt Disney Studios, Alan F. Horn oversees worldwide operations for The Walt Disney Studios including production, distribution, and marketing for live-action and animated films from Disney, Pixar, Marvel, and Lucasfilm. He also oversees Disney's music and theatrical groups.

A prominent figure in the film and television industry for four decades, Horn has overseen creative executive teams responsible for some of the world's most successful entertainment properties including the Harry Potter film franchise and the hit television series Seinfeld.

Prior to joining The Walt Disney Studios in 2012, Horn served as President and COO of Warner Bros. Entertainment, leading the studio's theatrical and home entertainment operations, including the Warner Bros. Pictures Group, Warner Premiere, Warner Bros. Theatrical Ventures and Warner Home Video. During Horn's tenure from 1999 to 2011, Warner Bros. was the top-performing studio at the global box office seven times and released numerous critically acclaimed films and box office hits including the eight-film Harry Potter series, Batman Begins, The Dark Knight, Charlie and the Chocolate Factory, Happy Feet, Sherlock Holmes, The Departed, Million Dollar Baby, the second and third Matrix films and the Ocean's Eleven trilogy. He is an executive producer on The Hobbit: An Unexpected Journey.

In 1987, Horn co-founded Castle Rock Entertainment, where as Chairman and CEO he oversaw a diverse collection of popular, acclaimed film and TV properties including A Few Good Men, The Shawshank Redemption, The Green Mile, When Harry Met Sally, City Slickers, In the Line of Fire, and Seinfeld, the most successful show in television history. Horn previously served as President and COO of Twentieth Century Fox Film Corporation and as Chairman and CEO of Embassy Communications.

Horn is a vice chairman of the Natural Resources Defense Council, taking on the role of chair on January 1, 2018. He is a member of the Academy of Motion Picture Arts and Sciences, the Academy of Television Arts and Sciences, and the Museum of Broadcasting, and he serves on the American Film Institute Board of Directors and the Harvard Business School Board of Dean's Advisors. He is the recipient of the Will Rogers Motion Picture Pioneers Foundation's 2004 Pioneer of the Year Award, Harvard Business School's 2007 Leadership Award, and the Producers Guild of America's 2008 Milestone Award.

Horn earned his MBA from Harvard Business School and served as a captain in the U.S. Air Force. In 2010, he received an honorary Doctor of Fine Arts degree from New York's Union College, his alma mater.

Alan Horn, Chairman, The Walt Disney Studios
Other Featured Speaker Bios:
Scott Adelson, Co-President of Houlihan Lokey
Mr. Adelson is Houlihan Lokey's Co-President and is a member of the firm's Board of Directors. He is also the Global Co-head of Corporate Finance. His practice embraces all aspects of corporate finance, including mergers and acquisitions, leveraged buyouts, and the issuance of debt and equity capital. Mr. Adelson has been with the firm for more than 25 years and is based in the Los Angeles office.
Before joining Houlihan Lokey, Mr. Adelson had been a serial entrepreneur and he continues to be, founding companies in various industries. He is an active board member of various public and private companies and nonprofit organizations. He is also a member of YPO/WPO.
Mr. Adelson completed his undergraduate studies at the University of Southern California and received his MBA from the University of Chicago Booth School of Business.
Scott Adelson, Co-President & Global Co-Head, Corporate Finance, Houlihan Lokey
Russ Belinsky, Managing Director, Duff & Phelps
Russell Belinsky joined Duff & Phelps in 2006. He is a managing director and senior advisor in the Restructuring Advisory practice and based in the firm's Los Angeles office. He has more than 20 years of corporate finance and restructuring experience.
In 1990, Russell co-founded Chanin Capital Partners, a leading specialty investment banking firm, which was acquired by Duff & Phelps in 2006. Previously he was with the law firm of Skadden, Arps, Slate, Meagher & Flom. Russell has extensive experience in all phases of domestic and international financial restructurings and recapitalizations, including mergers and acquisitions, corporate finance and expert testimony. Recent clients include Alliance Entertainment, Bally's Grand, Inc., Cerplex Group, Leap Wireless, Loews Cineplex, McLeodUSA, Sunterra Corporation and United Artists.
Russell holds a JD, cum laude, from Georgetown University Law Center and a BS, magna cum laude, in business administration from Wayne State University.
Russ Belinsky, Managing Director, Duff & Phelps
Stacy Blackman, Founder, Stacy Blackman Consulting
A successful entrepreneur for two decades, Stacy Blackman has a proven track record, having founded and sold her first company, WebWisher.com, in 1999. During this time, Fortune Magazine chronicled Stacy's career for a span of nearly two years, running stories about her in several issues and featuring her on their cover in May of 2000. WebWisher is now part of The Knot, a publicly traded company.
Stacy earned her BS in Economics from the Wharton School at the University of Pennsylvania and her MBA from the Kellogg Graduate School of Management at Northwestern University.
After graduating from the Wharton School, Stacy began working in private equity at the Prudential Capital Group in San Francisco. She then went on to earn her MBA at Kellogg.
Following business school, she tapped into her flair for invention and began building businesses, launching WebWisher, evaluating businesses as a Resident Entrepreneur at idealab! and eventually launching Stacy Blackman Consulting, the leading admissions consulting advisory.
Stacy Blackman, Founder, Stacy Blackman Consulting
Richard D. "Skip" Bronson, Founder/Chairman, The Bronson Companies
Since 2000, Mr. Bronson has been the Chairman of The Bronson Companies, LLC, a real estate development, investment and advisory company based in Beverly Hills, California. For over thirty years, Mr. Bronson has been involved in the development of myriad commercial properties throughout the United States.
Mr. Bronson serves as a Director of Starwood Property Trust (NYSE: STWD), the largest commercial mortgage real estate investment trust in the United States. He is also a Director of Starwood Real Estate Income Trust, a REIT focused on the acquisition of commercial properties in The US and Europe.
Additionally he is a board member at Invitation Homes (NYSE: INVH). Based in Dallas, TX the company is the largest owner of single‑family homes in America.
Previously he was the President of New City Development, an affiliate of Mirage Resorts, where he oversaw the company's new business initiatives and activities outside of Nevada. He was also a Director of Mirage Resorts and a former Director of TRI Pointe Group, Inc. (NYSE: TPH, a homebuilder based in Irvine, California.
He has also served as a Trustee and Vice President of the International Council of Shopping Centers (ICSC), an association representing 70,000 industry professionals in more than 100 countries.
Mr. Bronson serves on the Board of the Neurosurgery Division at UCLA Medical Center. He is a past Trustee of The Forman School in Litchfield, CT and is a past Chairman of the Board of The Archer School for Girls in Los Angeles.
A frequent guest on CNN, CNBC, MSNBC and Bloomberg TV he is also the best-selling author of "The War at the Shore" which chronicles his story of the complexities of the development process and the battle between two of the gaming industry's most iconic personalities, Donald Trump and Steve Wynn.
Richard D. "Skip" Bronson, Founder/Chairman, The Bronson Companies
Erick Brownstein, President & Chief Strategy Officer, Shareability
Brad Cohen, Founder & CEO, Cohen Asset Management
As Founder and Chief Executive Officer, Mr. Cohen oversees the business activities and the strategic direction of Cohen Asset Management, a nationwide operator and value-added investor focused on the U.S. industrial real estate sector. Cohen Asset Management is guided by Mr. Cohen's approximately 40 years of real estate experience as a hands on investor/operator who has overall responsibility for the management of the firm while serving as a member of Cohen Asset Management's Investment Committee. Mr. Cohen previously served on the Board of Directors of the National Association of Real Estate Investment Managers (NAREIM) and was a past member of the Pension Real Estate Association (PREA). Mr. Cohen was raised in Los Angeles where he currently resides.
Brad Cohen, Founder & CEO, Cohen Asset Management
Ellen B. Cohen, Business Affairs Consultant, Sony Pictures Studios
Ellen B. Cohen is an Entertainment Attorney, Executive and Life Coach, 500 Hr. Yoga teacher and Breathwork/Meditation instructor.
Ellen spent most of her professional career in Business Affairs at major studios (Disney, Sony, ABC Studios), networks (Disney Channel, Showtime) and talent agencies (WMA) as well as in the digital/OTT space (XBox Entertainment). She represents talent/performers, writer/producer/creators and provides Business and Legal Affairs consulting to production companies, branding/content creators and networks through her entertainment law practice, Contracts Matter. She is currently working as a consultant in Business Affairs for Sony Pictures Television. She has also consulted with Entertainment One, Blumhouse TV, Digital Kitchen and Asylum TV.
As an executive and life coach, Ellen works with senior leaders, executives and lawyers in top companies and law firms to help her clients with leadership, employee development/on boarding/engagement, corporate culture and emotional intelligence as well as many other issues. She also is a life coach working with private clients to "get unstuck" and maximize their life potential.
Ellen holds a double B.A. in Philosophy and French literature & language from Brandeis University and obtained her J.D. from Emory University School of Law. She is admitted to practice law in the State Bars of CA, NY, FL & GA. Ellen is also a certified 500 Hr. Yoga Teacher through Yoga Works. Ellen earned her coaching credentials and international certification from Coaches Training Institute (CPCC), and International Coach Federation (Associate Certified Coach-ACC).
Ellen B. Cohen, Business Affairs Consultant, Sony Pictures Studios
Robert Cohen, Director, Global Developed Credit at DoubleLine Capital
Mr. Cohen joined DoubleLine's Global Developed Credit Group in 2012. He is the Director of the group and also a permanent member of the Fixed Income Asset Allocation committee. Prior to DoubleLine, he was a Senior Credit Analyst at West Gate Horizons Advisors (and its predecessor ING Capital Advisors) where he worked as an analyst covering bank loans and high yield bonds since 2001. Prior to joining ING, Mr. Cohen was an Assistant Vice President in the Asset Management Group of Union Bank. At Union Bank, Mr. Cohen managed a diversified portfolio of leveraged loans as well as a portfolio of CDO securities. Prior to Union Bank, he was an Associate Director of Corporate and Investment Banking at the Bank of Montreal in their Natural Resources Group. He holds a BA in Economics from the University of Arizona and an MBA from the University of Southern California. He is a CFA charterholder.
Robert Cohen, Director, Global Developed Credit at DoubleLine Capital
Janet Crown, Founder, Burn 60
Janet Crown is the founder of Los Angeles' boutique fitness studio, Burn 60 in Brentwood, California.
Born and raised in Chicago, IL, Janet is the seventh child of Renee and Lester Crown. After graduating from Denison University in 1985 with a degree (B.A.) in History, she went on to receive her graduate degree (M.S.) from Northwestern University's Medill School of Journalism in Evanston, Illinois, and then relocated to Los Angeles in 1993.
There, Janet joined Creative Artists Agency (CAA), creating a new department in the commercial and sponsorship division. In 1995 she become a Vice President of Client Services at Focus Media in Santa Monica, CA. In 2005, Crown opened her own fitness studio, Burn 60 in Brentwood. Burn 60 continues to expand in Southern California.
Janet is also involved in several leading non-profit organizations, including the Painted Turtle, the Every Child Foundation, the ISE Advisory Board of the Rand Corporation, the U.S. Committee for UNICEF, and the Lollipop Theater Network.
She resides in Los Angeles with her husband, Steve Robinson and five children. She recently completed her first in a series of four children's books. Her first title, Where Do the Animals Go When it Rains.
Janet Crown, Founder, Burn 60
Matt Edelman, Chief Commercial Officer, Super League Gaming
David Enzer, Managing Director, Roth Capital Partners
David J. Enzer is a Managing Director at ROTH Capital Partners, LLC and helps manage the firm's efforts in Technology financings and M&A's in the Software, Semiconductor, and Infrastructure sectors. He has completed over $2.5B in transactions over his career. Prior to joining ROTH in November 2003, Mr. Enzer was a Senior Managing Director and led the Technology Investment Banking effort at EVEREN Securities, the nation's 10th largest securities firm until their acquisition by Wachovia Securities (fka First Union). While at EVEREN, he was a member of their private equity advisory committee. Mr. Enzer graduated magna cum laude with a B.S. from the UC Berkeley Undergraduate Business School with an emphasis in Accounting and Real Estate and was also Phi Beta Kappa and Beta Gamma Sigma, and thereafter graduated cum laude with a J.D. from Hastings College of Law with an emphasis in Corporate Taxation.
David Enzer, Managing Director, Roth Capital Partners
Richard Farber, Managing Partner at McKendree Capital
Rick Farber is currently Managing Partner at McKendree Capital, an investment management company in Los Angeles. From 1995 to 2012, Mr. Farber was a Partner at Kayne Anderson Investment Advisors, also in Los Angeles, where he was a porfolio manager for alternative investments and absolute return strategies and head of trading.
Prior to Kayne Anderson, Mr. Farber was Vice President of Lehman Brothers Commodity Risk Management group, specializing in proprietary energy trading and hedging.  He was first employed at Lehman Brothers, Inc.  in 1988 as an institutional equity trader.  Mr. Farber started his career on Wall Street at Salomon Brothers, Inc. as a mortgage bond analyst.
Mr. Farber earned his MBA degree in Finance from the UCLA – Anderson School of Management in 1988. Mr. Farber graduated from Franklin and Marshall College in 1982 with a BA in Economics, with a focus on underdeveloped economies.
Mr. Farber has served the American Diabetes Association for the past nine years and is currently on the Executive Board of Directors and Chair of the Investment Subcommittee. He is also past Chair of the Finance Committee at the ADA as well as a member of the National Board and Pinnacle Society. Most recently, Rick was Chair of the USA Maccabi Masters Basketball team that won a bronze medal in the 2013 Maccabiah Games in Israel. Mr. Farber has also been a speaker at the first Ira Sohn Conference/ Excellence in Investing in San Francisco.
Rick Farber, Managing Partner, McKendree Capital
Eric Fisch, Senior Vice President and Head of Apparel, HSBC Bank
Eric Fisch is Senior Vice President and Sector Head of Apparel, Diamond and Jewelry, Commercial Banking, for HSBC Bank USA, N.A., a subsidiary of HSBC Holdings plc (NYSE:HBC), one of the world's largest banking and financial services organizations. In this role, he oversees business development and commercial banking services for apparel, diamond and jewelry companies nationally.
A veteran retail and apparel financier, Eric Fisch has been with HSBC Bank USA NA since 2003. Originally based in New York, Eric moved to Los Angeles in 2011 to develop HSBC's West Coast presence in the apparel industry. HSBC continues to expand its presence in the Western United States and sees Los Angeles as a key, internationally oriented market where the bank's global footprint can add value. Over the last seven years, Eric has helped propel HSBC's middle market lending team from a start-up to a significant contributor, building out a very sizeable apparel financing business. Eric's national mandate allows him to develop and grow the bank's apparel sector presence in the existing industry centers of New York and Los Angeles, as well as expand across the country.
Eric serves on the Executive Council for the City of Hope Fashion and Retail Industry Group, as well as being actively involved in several other local charities.
Eric is a graduate of Brandeis University in Waltham Massachusetts, holding a Bachelors' degree in Economics and Politics. He lives in Los Angeles with his wife and three children.
Eric Fisch, Senior Vice President and Head of Apparel, HSBC Bank
Alex Fragen, President, Question Media Group
Ari Friedland, Head of Mobile Partnerships, Uber
Ari Friedland is Head of Mobile Partnerships at Uber, having served in this role since 2014.
Before joining Uber, Ari was Head of Strategic Partnerships at Dropbox. Previously, he served as an Investment Analyst at Capital Group and an associate at The Carlyle Group and at Kayne Anderson Capital Advisors.
Ari received his MBA from Stanford University Graduate School of Business where he was Co-President of the MBA Student Association and Co-President of the Jewish Business Students Association. He received his Bachelor of Science from The Wharton School at University of Pennsylvania in Finance, Management, and Chinese. He is fluent in Hebrew, Mandarin and Spanish.
Ari Friedland, Head of Mobile Partnerships, Uber
Scott Greenberg, Co-Founder & CEO, Bento Box Entertainment
Scott Greenberg is co-founder and CEO of Bento Box Entertainment (www.bentoboxent.com), a multi Emmy® Award-winning studio that develops and produces animated content for all distribution platforms worldwide. With studios located in Burbank, North Hollywood, Atlanta and Toronto, Bento Box is recognized as the leading producer of primetime animated comedy series for broadcast, cable and digital networks. The company works with the leading networks, studios and distribution companies, including FOX Broadcasting Company, NBC, Netflix, Comedy Central, MTV, Adult Swim, HBO, HULU, IFC, Disney, 20th Century Fox Television, Sony, Lionsgate, Broadway Video, among others. Bento Box projects include: "Bob's Burgers," "Legends of Chamberlin Heights," "Brickleberry," "The Awesomes," "Bordertown" and multiple others.
Scott is a two-time Emmy® Award-winner and a five-time Emmy® Award-nominee. Prior to Bento Box, Scott was President and Chief Operating Officer of Film Roman and Executive Vice President of Production at Starz Media. Under Greenberg's supervision, Film Roman produced "The Simpsons," "The Simpsons Movie," "King of the Hill," "Super Hero Squad," "The Avengers" and "X-Men Evolution" animated series and numerous other projects.
Scott is a member of the Producers Guild of America, The Television Academy and the Young Presidents' Organization (YPO), and serves on the board of the Zimmer Children's Museum of Los Angeles.
Scott Greenberg, Co Founder & CEO, Bento Box Entertainment
Robert Hart, Founder, CEO, & President, TruAmerica
Mr. Robert E. Hart is the founder, CEO, and President of TruAmerica Multifamily and chairs the firm's Investment Committee. Mr. Hart brings his experience and industry expertise from his 30-year career in the multifamily industry. Throughout his career, Mr. Hart has overseen the acquisition and disposition of more than $10 billion in assets across the globe.
Previously, Mr. Hart served as Chief Executive Officer and President of Kennedy Wilson Multifamily Management Group from January 2000—June 2013 where he and his team acquired and sold more than 20,000 apartment units with a total transaction value of more than $4.5 billion.
Prior to his tenure at Kennedy Wilson, Mr. Hart served as a Senior Vice President of Portfolio Management for Heitman Capital Management, where he was involved in turn-around asset management and the disposition of a $500 million real estate portfolio for various pension funds, endowments and domestic & foreign lenders.
Mr. Hart holds a Bachelor of Science degree in Civil Engineering from Worcester Polytechnic Institute in Worcester, Massachusetts, and a Master of Business Administration degree from the Anderson School of Management at the University of California, Los Angeles.
For over a decade, Mr. Hart has served on the Board of Directors of Chrysalis, a non-profit organization dedicated to creating a pathway for homeless and low-income individuals to find and retain employment in Los Angeles. He is also a member of the National Association of Home Builders Multifamily Division Board of Directors, the National Multifamily Housing Council Board of Directors, the Urban Land Institute, the Advisory Board of the UCLA Ziman Center for Real Estate and the Real Estate Investment Advisory Council.
Robert Hart, Founder, CEO, & President, TruAmerica
Charles Hirschhorn, President, AEG/AXS TV, LLC
As president of AEG/AXS TV, LLC, Charles Hirschhorn brings more than 30 years of experience in film production, television, cable, broadband, animation, and video games.
Launched in July, 2012, AXS TV partners—Mark Cuban, AEG, CAA, CBS, and Ryan Seacrest Media—are building a multi-platform video service around the live entertainment and touring business.
From 2006-2009, as chief creative officer for Retirement Living TV, Hirschhorn brought a wealth of media and communications experience to the nation's only television network serving adults over 50.
Hirschhorn conceived G4 Television, the original and only 24/7 television network dedicated to video games in the year 2000. As CEO from 2000 to 2005, Hirschhorn developed the original channel business model, secured $150 million in financing, and oversaw the cable launch in 2002, with 12 originally produced series. In 2004, Hirschhorn managed the $300 million acquisition and integration of TechTV into G4 Television.
Prior to creating G4, Hirschhorn spent 10 years at the Walt Disney Company in various management roles in motion pictures, television, and animation. He began at Disney as VP of production helping launch Disney's newest studio, Hollywood Pictures, and moved on to become executive VP, where he managed the development and production of more than 20 movies, including The Joy Luck Club, Quiz Show, and The Santa Clause.
Hirschhorn next took on the role of president of Disney Television and Television Animation. Responsible for more than 1,200 employees with an annual operating budget of $400 million and revenues of $800 million, Hirschhorn oversaw all live-action films airing on The Wonderful World of Disney — which he re-launched on ABC in 1997 — as well as all animated television series and theatricals for ABC, Disney Channel, Disney Video Premieres, and Movietoons. Concurrently, he served as EVP of production for the Disney Motion Pictures Group.
Before joining Disney, Hirschhorn was VP of development for Fox Broadcasting, where he helped launch the Fox Network and managed the network's primetime programming, personally developing the Emmy Award-winning series In Living Color.
In addition, Hirschhorn is the founder of Fountain Productions, an independent production company which produces theatrical motion pictures, TV movies, and direct-to-video films. His credits include: associate producer on the film Bull Durham, executive producer on Dirty Rotten Scoundrels, The Miracle Worker, Inspector Gadget II, and Herbie: Fully Loaded for Walt Disney Pictures
Hirschhorn earned a B.A. from Harvard College and served as an arts management fellow for the National Endowment for the Arts. In addition to a volunteer job at Chrysalis in which he offers counseling to convicted felons, he serves on the Board of Trustees at Berklee and the Office for the Arts at Harvard.
Charles Hirschhorn, President, AEG/AXS TV, LLC
Andy Howard, Partner, Shamrock Capital Advisors
Andrew Howard is a Partner of Shamrock Capital Advisors. Mr. Howard currently serves as a director of Branded Cities, Appetize Technologies, Consilio, Questex, Mobilitie Investments III, Screenvision, Wazee Digital and oversees Shamrock's investment in Omega Wireless. Previously, he served on the boards of K2 Towers, MarketCast, RealD, Publishing Group of America, Naylor Publications, PrimeCo Wireless, Liberation Entertainment, and BASE Entertainment and was a board observer of MetroPCS and OpNext. Mr. Howard is on the Board of Governors for the USC Annenberg School – Center for the Digital Future, the board of the Independent School Alliance and was previously on the Board of the Stanford University Alumni Association. Prior to joining Shamrock, Mr. Howard was a Vice President with Clarity Partners, a media and communications focused private equity fund.
Mr. Howard is a graduate of Stanford University.
Andy Howard, Partner, Shamrock Capital Advisors
Selwyn Joffe, Chairman & CEO, Motorcar Parts of America
Selwyn Joffe has been the Chairman of the Board, President and Chief Executive Officer of Motorcar Parts of America, Inc., since February 2003. He has been director of the company since 1994 and Chairman since 1999. From 1995 until his election to his present positions, he also served as a consultant to the company. Prior to February 2003, Mr. Joffe was Chairman and CEO of Protea Group, Inc., a company specializing in consulting and acquisition services. From September 2000 to December 2001, Mr. Joffe served as President and CEO of Netlock Technologies, a company that specializes in securing network communications. In 1997, Mr. Joffe co-founded Palace Entertainment, a rollup of amusement parks, and served as its President and COO until August 2000. Prior to the founding of Palace Entertainment, Mr. Joffe was President and CEO of Wolfgang Puck Food Company from 1989 to 1996. Mr. Joffe is a graduate of Emory University with degrees in both Business and Law and is a member of the Georgia State Bar as well as a Certified Public Accountant.
Selwyn Joffe, Chairman & CEO, Motorcar Parts of America
Mickey Klein, Co-Founder, Astor Group and Brooklyn Brands
As co-founder of global advisory firm Astor Group, Mickey Klein focuses on the food and beverage, retail and consumer sectors. With a diverse background leading and advising some of the world's strongest consumer brands, Mickey enjoys a robust network that enables him to connect clients to partners and people around the world.
In 2015, Mickey co-founded Brooklyn Brands, which sells Ashkenazi Jewish classics such as babka, marble cake, hamantashen, rugelach and black-and-white cookies to more than 10,000 supermarkets across the United States and online.
Prior to cofounding Astor Group, Mickey served as Vice President of Business Development and Licensing for Elie Tahari, a leading designer of men's and women's apparel. During his tenure, Mickey helped the company triple in size and launched the Company's menswear division into major department stores domestically and internationally.
Mickey began his professional career at Paine Webber in the retail brokerage division. Recognizing how reporting inefficiencies prevented his clients from properly managing their portfolios, Mickey cofounded an investment services firm that provided clients with access to more transparent data which he later sold to a public company. His next venture launched an ecommerce platform for the delivery of food and packaged goods within New York, provided a robust buying co-op for independent grocery markets and served leading consumer brands such as Parmalat, Nantucket Nectars, Starkist Tuna and Anheuser Busch.
Mickey serves on numerous boards of directors, is a member of the Association for Corporate Growth and The Turnaround Management Association, and is frequently quoted regarding the consumer goods and luxury sectors.
Mickey immigrated to New York from the Soviet Union as a child, and is fluent in Hebrew and Yiddish. He received a BS degree with a concentration in Finance from Boston University's School of Management.
Mickey Klein, Co-Founder, Astor Group and Brooklyn Brands
Michael Kohn, General Counsel, Dick Clark Productions
Michael Kohn is the Executive Vice President of Business Operations and General Counsel at dick clark productions. Over his 20 years in the entertainment business, he has held network, film and tv production company positions. At DCP, in addition to business and legal affairs, he oversees human resources, clearance and archives.
Prior to DCP, Michael was Senior Vice President and General Counsel at the GSN/Game Show Network for more than eight years. Before that, he headed distribution and marketing legal for Polygram Films.
Michael started his career as a general business litigator at Paul Hastings in Los Angeles. In 1992, he segued to an in-house position at Sony Pictures Entertainment's litigation department. His transition out of litigation came in 1996, when he moved to SPE's television arm, Columbia Tri-Star Television.
Michael attended Franklin and Marshall College and Boston University School of Law. He resides in Malibu with his wife and three children.
Michael Kohn, General Counsel, Dick Clark Productions
Howard Kozloff, Founder & Managing Partner, Agora Partners, Inc.
Howard Kozloff is the Founder and Managing Partner of Agora Partners, a real estate development and investment company focusing on identifying and creating value-add opportunities in urban environments across scales and asset types. For 15 years, Mr. Kozloff has worked at the intersection of urban planning and real estate development, with an emphasis on opportunistic strategies capitalizing on unique neighborhoods and sites. Prior to founding Agora Partners, Mr. Kozloff worked in both development and consulting, managing opportunities ranging in scales, geographies, and asset types on behalf of small entrepreneurial firms, large public REITs, and multi-billion dollar institutional funds. Mr. Kozloff received a Master of Urban Planning from Harvard University, a M.S. in Real Estate Development from Columbia University, and a B.A. in Urban Studies & Design of the Environment from the University of Pennsylvania.
Howard Kozloff, Founder & Managing Partner, Agora Partners, Inc.
Jeff Kreshek, Senior Vice President, Federal Realty
Mr. Jeff Kreshek is Senior Vice President – West Coast Leasing for Federal Realty Investment Trust. In this capacity, Mr. Kreshek oversees the day to day leasing activities of the west coast portfolio. Primary responsibilities include sourcing new retailer relationships, negotiating all leases and lease related documents, and overseeing and directing third party real estate professionals.
Prior to joining Federal Realty, Mr. Kreshek was the Principal in charge of leasing for The CIM Group where he was responsible for formulating the leasing strategy on CIM's commercial portfolio of approximately twelve million square feet. Prior to joining The CIM Group, Mr. Kreshek was the Vice President of Development and Operations for Regent Properties, Inc. and before that, Mr. Kreshek formed and operated Vision Property Management, Inc., a full service real estate development, leasing and management company. Mr. Kreshek brings over 26 years of experience to the Trust in leasing, entitlements, property and asset management with an emphasis on redeveloping and repositioning underperforming and functionally obsolete assets.
Mr. Kreshek received his undergraduate degree in Real Estate Finance, his Masters of Business Administration and his Masters of Real Estate Development from the University of Southern California. In addition, Mr. Kreshek holds the Certified Leasing Specialist (CLS), Certified Property Manager (CPM), Senior Certified Shopping Center Manager (SCSM), Certified Commercial Investment Manager (CCIM) designations, and retains his position as Adjunct Faculty at the University of Southern California, teaching Retail Development in the Masters of Real Estate Development program.
Jeff Kreshek, Senior Vice President, Federal Realty
Doug Mankoff, CEO, Echo Lake Entertainment
Doug Mankoff is a film and television producer and the Chief Executive Officer of Echo Lake Entertainment, which he founded in 1997. Doug has produced and arranged financing for over thirty films. These including the three most recent films of Pedro Almodovar, Alexander Payne's NEBRASKA (nominated for six Academy Awards, including Best Picture), and the upcoming TRUTH starring Cate Blanchett and Robert Redford.
Doug received a B.A. in History from Duke University, attended the graduate film program at NYU, and received his MBA from Harvard.
Doug is a member of both the Academy of Motion Picture Arts and Sciences and the Producer's Guild of America.
Doug Mankoff, CEO, Echo Lake Entertainment
Steve Markheim, CEO & President, Electro Rent Corporation
Steve Markheim is the CEO & President of Electro Rent Corporation, a provider of rental, leasing, and sales of electronic test and measurement (T&M) equipment and lessor of personal computers and servers with revenue of $243.08 million (2013).
Mr. Markheim has been with Electro Rent since June 1980 and has served as COO, CEO and President. Previously, he served as a Controller with Panasonic, an Accounting Manager with the public company Telecor, and prior as Accountant and Senior Auditor with the CPA firms of Stonefield & Josephson and Wolf & Co.
Mr. Markheim is a graduate of Cal State Northridge with a BS in Accounting.
Steve Markheim, CEO & President, Electro Rent Corporation
Todd Mendeloff, Founder & COO, Wisecrack
Richard Pink, President Of Richard Pink & Associates, Inc.
Mr. Pink received a Bachelor of Science degree from the University of California at Los Angeles, a Juris Doctorate degree from Loyola University School of Law, which was earned concurrently with a Master of Business Administration degree at the University of Southern California.  He is a member of the California State Bar and a licensed real estate broker in California.
Richard Pink recently retired as Managing Director of Clarion Partners where he was responsible for originating investments in Southern and Northern California and Denver.  He joined Clarion Partners in 2006.  Clarion Partners has a nationwide real estate portfolio in excess of $48 Billion including all the major property types.  Clarion's primary capital sources for these investments are: US Pension and Endowment Funds.
Prior to joining Clarion Partners, Mr. Pink was Vice Chairman, Executive Managing Director of CB Richard Ellis Investors for over 20+ years. During his tenure at CB Richard Ellis Investors, Mr. Pink held various positions including national acquisitions director and advisor to German based investor acquiring properties in U.S. real estate.
Prior to joining CB Richard Ellis Investors, he was vice president of property acquisitions for JMB Realty Corporation for five years.
Mr. Pink's 46 year real estate career includes senior executive positions in acquisitions, financing, leasing, brokerage, and property management of commercial properties throughout the U.S. including the legal documentation of real estate transactions.
Richard is also co-owner, along with his sister and wife, of Pink's Hot Dogs, a 78 year old hot dog stand, located at the corner of La Brea & Melrose in Hollywood.  Pink's was started with by Richard's parents in 1939.  Pink's currently has 15 locations scattered throughout the U.S. with two locations in the Philippines.  The expansion is based on licensing agreements with various experienced operators including hotels and amusement parks.
Richard Pink, President, Richard Pink & Associates, Inc.
Lance Rosenzweig, Lead Outside Director, Boingo Wireless
Lance Rosenzweig is a public and private company CEO and board member with a strong record of generating high returns, primarily through growth, operating improvements, and outsized exits.
Lance was founder, Chairman and CEO of PeopleSupport, which he grew from a business plan into the pioneer of offshore outsourcing in the Philippines, with $150 million in revenues and 9,000 employees. Under Lance's leadership PeopleSupport raised venture capital from Accel and Benchmark, went public in an IPO on NASDAQ, and was acquired by Aegis USA for $250 million, a 10X return for early investors. Lance subsequently became CEO of Aegis USA, which grew into a global BPO business with 19,000 employees and $400 million in revenues, and sold to Teleperformance for $610 million, setting the high benchmark for valuation in this industry.
Lance was subsequently an operating partner at Marlin Equity, a PE fund with over $6 billion in assets under management. At Marlin, Lance was chairman of DTC, Duncan Solutions and Giftcertificates.com.
Lance currently serves on two public company boards, Boingo Wireless, where he is the lead independent director, and Quality Systems, where he serves on the audit committee.
Earlier in his career Lance was a VP at GE Capital and Dean Witter, CEO of 24/7 Card, president of Newcastle Packaging, and corporate planning manager of JSC.
Lance has an MBA from the Northwestern Kellogg School, with honors every term. He also has a BS in engineering, with Tau Beta Pi honors, from Northwestern University. Lance is a "financial expert" as defined by the SEC, completed the HBS program on corporate boards and governance, and is an annual guest lecturer in M&A at UCLA Law School.
Lance lives in Los Angeles with his wife, Gillian Zucker, president of the LA Clippers, and three children.
Lance Rosenzweig, Lead Outside Director, Boingo Wireless
Andy Sands, Managing Director / Head of Multi-Family, Lowe Enterprises Investors
Andy Sands is currently Managing Director / Head of Multi-Family of Lowe Enterprises Investors (LEI), a SEC registered investment advisor with in excess of $3 billion of investments in multi-family, hotel and office assets located in 25 markets across the United States. Its investors include public pension funds, insurance companies, international institutions and high net worth individuals. Mr. Sands is responsible for all facets of the multi-family investment program, including acquisitions, asset management, portfolio management and investment performance. He also sits on the firm's Management Committee.
Prior to joining Lowe Enterprises Investors, Mr. Sands was the Founding Partner of Brooktree Realty Investors, a private investment firm that acquired $90 million of multi-family assets. Prior to forming Brooktree, Mr. Sands was Managing Principal and Senior Manager of the Los Angeles office of ING Realty Partners, a private equity real estate company that acquired over $5 billion of investments throughout the U.S. and Canada.
Mr. Sands received a Bachelor of Arts degree from Stanford University and a Masters of Business Administration from the Anderson Graduate School of Management at UCLA.
Andy Sands, Managing Director / Head of Multi-Family, Lowe Enterprises Investors
Larraine Segil, CEO, The Little Farm Company
Larraine is a seasoned senior executive with general management experience, and a world renowned level of expertise in the creation, implementation and management of complex business alliances in multiple industries including healthcare, technology, consumer products, manufacturing, aerospace, financial services and more. She also has startup and turnaround experience, and a strong track record for speedy and innovative problem solving, enabling buy-in for complex change management and cultural change.
Ms. Segil is a member of the Board of Citizens Communications (NYSE: CZN) in Stamford CT., a Fortune 1000 company where she sits on the Nominating and Governance Committee and on the Audit Committee. Ms. Segil is Partner Emeritus and was formerly owner and director of Vantage Partners, a privately held consulting firm with expertise in building competency in both internal and external relationship management. Vantage Partners evolved out of the Harvard Project on Negotiation. Its partner/directors have authored many books including "Getting to Yes" and "Difficult Conversations". Segil has served Global 100 and Fortune 500 companies assisting them to create and manage their critical business relationships with suppliers, alliances, joint ventures or channel partners. She now consults individually with senior executives and companies worldwide.
Ms. Segil is a senior research fellow at the IC2 Institute at the University of Texas, Austin; serves on the Advisory Board of Edgecast, a Web 2.0 Content Delivery Network company, as well as on the Entrepreneurs Board for the UCLA Anderson School of Management. She is on the board of The Los Angeles Regional Technology Alliances (LARTA) representing 35,000 Southern California early stage technology companies, and has been recognized by The Financial Times Knowledge Dialogue Group and The Corporate Strategy Board as a thought leader in alliances. Ms. Segil also serves on the board of The Committee of 200, a global non-profit group of Women CEO's. She teaches executive education at The California Institute of Technology, (Caltech), Pasadena CA, where she has presented a two day program on 'Global Alliances' for the past 23 years.
Born in South Africa, Ms. Segil immigrated to the USA in 1974. She was formerly CEO of an advanced materials company providing products and services to aerospace and electronics manufacturers worldwide. She co-founded a California Thrift and Loan Company as well as a series of free standing ambulatory care clinics providing medical services, and previously practiced international corporate law. Ms. Segil co-founded The Lared Group, an international consulting firm helping companies develop and maintain successful domestic and global business alliances, which was acquired by Vantage Partners in 2003.
Ms. Segil is a regular commentator for CNN and CNBC and presents keynotes on domestic and global alliances, mergers, and critical customer supplier, channel, and outsourcing relationships. Ms. Segil is the author of numerous books, including: Intelligent Business Alliances, Fast Alliances.com: Power Your E-Business, Dynamic Leader, Adaptive Organization: Ten Essential Traits for Managers, and Partnering –The New Face of Leadership. Her latest book, Measuring the Value of Partnering, is the first on Alliance Metrics. She has also authored a novel, published by Penguin Books and is presently writing a series of E-Cookbooks. Ms. Segil holds BA Honors in Latin and Classics, JD and MBA degrees.
Larraine Segil, CEO, The Little Farm Company
Mark Schwartz, Investor and Advisor to CEOs and Entrepreneurs
Mark Schwartz has over 20 years of experience as a public and private company, CEO, CFO, and board member, as well as an active growth equity investor.
Mark assisted Starbucks Coffee in raising their first round of institutional financing and was a member of their board of directors. He later co-founded a Hispanic grocery retailer, Bodega Latina Corporation (El Super)—the largest Hispanic supermarket chain in the Western US—and engineered a successful exit. After serving several years as Bodega Latina's CFO, he became CFO of a 3D software company, DDD Group, which he took public.
Mark was also Chairman, CEO, and CFO of Hypertension Diagnostics, a medical device company focused on detection and management of cardiovascular disease. He sold the company in 2011 and acquired a plastics recycling business.
Mark is a member of The Jewish Community Foundation of Los Angeles's Board of Trustees. He also serves on the board of directors and as vice president for resource development at Temple Emanuel. Mark was a fellow in the Wexner Heritage Foundation's inaugural Los Angeles class and is currently in the Wexner Summit Program. He served as chair of Harvard Business School Alumni Angels of Southern California, an angel investment group.
Mark graduated from Claremont McKenna College, where he serves on the board of the Center for Innovation and Entrepreneurship, and earned his MBA from Harvard Business School. He was awarded a certified director certification from the UCLA Anderson School of Management. Mark lives in Los Angeles with his wife Lisa and two step-children.
Mark Schwartz, Investor and Advisor to CEOs and Entrepreneurs
Sherry Gunther Shugerman, Founder & CEO, POPmedia Brands
Founder and CEO of POPmedia Brands, and PopStar Club, Inc.,  Sherry Gunther Shugerman is a two-time Emmy-Award winning producer, media executive, and entrepreneur.  Sherry spent the first twenty years of her career producing some of television's most lucrative and successful animated hits, before shifting over to innovate in the new media space.  Currently, Sherry is focusing on building multi-platform media brands with The Beatrix Girls.
Her producer and Executive Producer credits include:  The Simpsons, Family Guy, Duckman, Edith Ann, Rugrats, Dexter's Laboratory, Cow and Chicken, Johnny Bravo, The Powerpuff Girls, Looney Tunes and more. Aside from being a creator and a producer, Sherry became a prominent entertainment- industry executive, heading-up and launching new divisions and innovating new content and productions for such studios as Klasky Csupo, Hanna Barbera, Warner Bros., Twentieth Century Fox Television, Nickelodeon, Imagine Television, Walt Disney's Touchstone Television, Carsey-Warner, and The Disney Channel.
In 2006, Sherry shifted her focus to New Media, where she created, co-founded and launched ZooKazoo.com, an innovative new virtual world for kids ages 6 to12.  Zookazoo launched to critical acclaim from established media companies.  The site was named: "Best for kids' destination on the web" by Real Simple Family Magazine in the fall of 2008 and received a $100M buy-out offer within a year of funding.
Sherry then went on to found a second digital media company, Masher Media Inc., where she and her team built an evolutionary new 3D multi-player social game community for kids ages 6-12 for web, tablet and mobile. Presently, Sherry continues her entrepreneurial efforts with PopStar Club, Inc., where she has developed a multi platform media brand.  The new line of fashion dolls who are a pop-star band, features original music, video webisodes, and a ground-breaking toy line.  The music is currently in wide digital distribution on iTunes, Amazon, Pandora, and Spotify, and the dolls are launched on the shelves of Toys R Us and Justice in the fall of 2013.  The company just completed a round of VC funding, and will be expanding its distribution to mass, specialty and global in 2014.
Through her years in entertainment, Sherry has demonstrated a sincere dedication to quality content. She has been honored for her outstanding work with numerous awards including two Emmy-Awards, a Cable-Ace award, a Humanitas Award, and five additional Emmy nominations.
Sherry earned her BS degree from the University of California, Los Angeles (UCLA) and her MBA from the University of Southern California (USC).  She resides in Calabasas, California with her husband and her two daughters who continue to inspire and contribute to her passion for quality entertainment.
Sherry Gunther Shugerman, Founder & CEO, POPmedia Brands
Michael Singer, Chairman and CEO of Strategic Partners

Michael Singer is the chairman and CEO of Strategic Partners, Inc. (SPI), the world's largest manufacturer and wholesaler of medical apparel, footwear and accessories, with sales in more than 60 countries.
Singer formed SPI in 1995 by purchasing the uniform division of Cherokee Inc. SPI designs, manufactures and distributes high-quality, fashion-inspired medical uniforms under the Cherokee, Dickies, HeartSoul, Code Happy and Disney brands; manufactures and/or distributes footwear under the Cherokee, Dickies, Asics and K-Swiss brands, among many others; and manufactures and distributes medical accessories and Classroom brand school uniforms. The company publishes Scrubs Magazine, a leading lifestyle media brand for nurses, and its website, scrubsmag.com, the nation's number-one online destination for nurses. SPI's home office is in Chatsworth, and its distribution center is in Dallas, Tex.
Singer is a graduate of the USC Marshall School of Business, with an emphasis on entrepreneurship. He was the Entrepreneur of the Year for the university's Lloyd Greif Center for Entrepreneurial Studies in 1997 and was the undergraduate commencement speaker for Marshall in 2006.
Singer is a member of the advisory board for the Greif Center at USC, serves on the board of Governors for Cedars-Sinai Medical Center and is the chairman of the board of trustees for Sierra Canyon School, an EK – 12th grade independent school in Chatsworth.
Mike Singer, Chairman & CEO, Strategic Partners
Jonathan Skogmo, Founder & CEO of Jukin Media
Jonathan Skogmo is Founder and CEO of Jukin Media. He is executive producer of "World's Funniest" on FOX, "Now That's Funny!" on Channel 5 (UK), and the international TV series "Fail Army," which airs in more than 221 territories worldwide. Prior to Jukin, Skogmo produced shows on MTV, CMT, Discovery, and truTV.
As Founder and CEO of Jukin Media, Skogmo oversees all day-to-day operations of the company, including licensing, syndication, acquisitions, programming and production. The company receives more than one billion monthly views across digital platforms, and it licenses video content to premiere entertainment networks, publishers, brands and platforms throughout the world. Jukin Media has more than 120 employees, with operations in Los Angeles, New York and London.
Jonathan is a member of the Producers Guild of America and the Young Presidents' Organization, he's on the Board of Directors of AMCUP, and he holds a degree in Film and Television from Columbia College. He resides in Los Angeles.
Jonathan Skogmo, Founder & CEO, Jukin Media Inc
Howard Spector, Co-Founder & CEO, SimplePractice
Howard Spector is Co-Founder & CEO of SimplePractice, which provides practice management software for psychologists, social workers, therapists and counselors.
Howard has over 20 years of experience in the information technology industry. This includes project management of complex multi-million dollar systems and executive management positions for various start-ups. He is an entrepreneur who has conceived, built, managed, and sold a successful technology company, TrackYourHours, that serves behavioral health professionals.
Howard received a Master's degree in Counseling Psychology from Pacifica Graduate Institute, and a Bachelor's degree in Communications from the University of Southern California.
Howard Spector, Co-Founder & CEO, SimplePractice
Eric Stern, Portfolio Manager & SVP, The Capital Group
Eric H. Stern is an equity portfolio manager at Capital Group. He has 27 years of investment experience and has been with Capital Group for 25 years. Earlier in his career, as an equity investment analyst at Capital, he covered U.S. health care, insurance, autos and life science companies. Before joining Capital, he served as an analyst in the mergers and acquisitions department of Morgan Stanley & Company. He holds an MBA from Stanford Graduate School of Business and a bachelor's degree in business administration from the University of California, Berkeley graduating Phi Beta Kappa. Eric is based in Los Angeles.
Eric Stern, Portfolio Manager & SVP, The Capital Group
Jon Vein, Co-Founder, MarketShare
David Wertheimer, President, Digital at FOX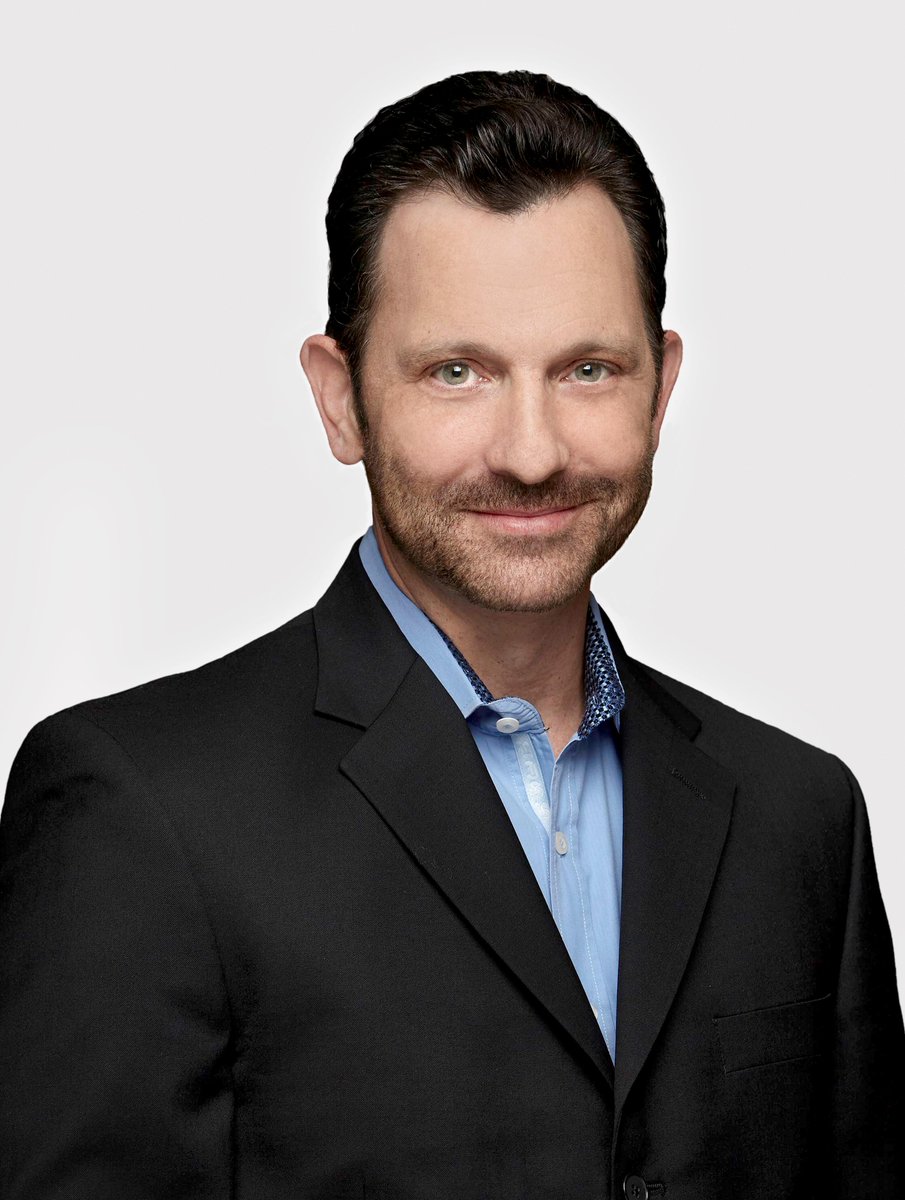 David Wertheimer is a technology and entertainment/media leader/executive with experience running new and existing businesses in start-up and publicly traded organizations. David's strengths stem from his deep technical background combined with widespread experience in management and operations. As as a result, he has been an executive and/or trusted advisor to several media companies and major studios and an award-winning thought-leader and keynote speaker on the subject of content distribution trends and futures.
As President, Digital at FOX, David Wertheimer is responsible for the network's strategies, operations and ventures in digital entertainment content and emerging media platforms. Having founded his first company at 15, worked for Steve Jobs for 5+ years, and become the first President of the Digital Entertainment division at Paramount Pictures, David has consistently helped drive the media, entertainment and technology industries in creating the multi-platform future of television. Today, David's group at FOX builds and operates digital platforms including online viewing apps, websites, digital network incubation and social network audience engagement related to FOX's entertainment properties.
Before FOX, David served in executive positions in entertainment companies and technology strategy/product organizations, including the Entertainment Technology Center at USC, the USC Institute for Creative Technologies, iBlast, Inc., WireBreak Entertainment, and Oracle.
David Wertheimer, President, Digital at FOX
Ben Wiener, CEO, Wongdoody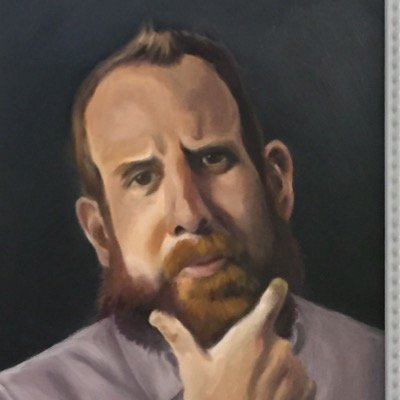 Ben Wiener serves as Chief Executive Officer of Wongdoody, Inc. He began his career at Wongdoody as an unpaid intern shortly after the agency's founding, moving furniture and organizing office supplies. Over the last 19 years, Ben has overseen the growth of the agency, as well as clients including Fox Sports Net, Alaska Airlines, Autodesk, Alpine Electronics of America, CLIF Bar, LUNA Bar and the UCLA Anderson School of Management. He spent three years as an assistant editor at the University of Chicago Press acquiring titles in economics, art history, linguistics, musicology and other disciplines that don't produce many best-sellers. He also serves as chairman of the University of Chicago's Regional Leadership Council and on the Board of Writer's Arc, a nonprofit organization that promotes opportunities for aspiring screenwriters. Mr. Wiener is also a partner in the Jewish Venture Philanthropy Fund. Ben also experienced 60 minutes of fame — versus the standard 15 — by appearing twice on the game show "Jeopardy!" (once as a returning champion). He received a BA with academic honors in film theory from the University of Chicago.
Ben Wiener, CEO, Wongdoody
Jana Winograde, President of Business Operations, West Coast at Showtime Networks
Jana Winograde serves as President of Business Operations, West Coast for Showtime Networks. Winograde oversees the network's production, program operations and business affairs teams, and leads the financial and business strategy relating to the acquisition, development and distribution of SHOWTIME content.
In this role, Winograde services the business demands of SHOWTIME original programming, while developing new business models for the company. She holds key responsibilities in the monetization of SHOWTIME content domestically as well as internationally, working closely with Armando Nunez (President and CEO, CBS International Distribution) and Scott Koondel (Executive Vice President and Chief Corporate Licensing Officer, CBS Corporate Licensing and Distribution).
Prior to joining SHOWTIME, Winograde spent 23 years at ABC Entertainment in numerous senior roles, most recently as Executive Vice President, Head of Business Operations. There, she oversaw the network's business endeavors, including managing the network's operating, development and programming budgets and playing a key role in strategic planning. She also oversaw business related to the development and acquisition of all primetime, daytime and late-night programming for the ABC Television Network and first-run syndication, as well as all related deals and agreements, including marketing and digital. In addition, Winograde managed the business aspects of the music department, which sets music policy and handles music business affairs for ABC, Disney Channels Worldwide, Disney Consumer Products and Disney Theme Parks and Resorts.
Prior to joining ABC, Winograde was an associate at Munger, Tolles & Olson. Born and raised in California, Winograde graduated Order of the Coif from Boalt Hall School of Law at the University of California at Berkeley and holds a B.A. in Sociology from the University of California, San Diego. She currently resides in Los Angeles with her husband and two daughters, and is based in the Showtime Networks' West Coast office.
Jana Winograde, President of Business Operations, West Coast, Showtime Networks
Joseph Woolf, Owner, Trowbridge Capital, LLC
Joseph Woolf is the owner of Trowbridge Capital, a specialty advisory and financial consulting firm exclusively focused on the entertainment and media industries.
Mr. Woolf has over 25 years of banking and investing experience and over that time has advised, underwritten or arranged many billions of dollars of capital commitments to a broad range of entertainment and media companies including filmed entertainment, music, digital media, and sports
From 2011 to 2016, Mr. Woolf was Executive Vice President at OneWest Bank, where he launched and led its Media and Entertainment Finance division. At OneWest, Mr. Woolf assembled and oversaw a team of 6 banking professionals and arranged or underwrote over $2.5 billion of capital commitments, including numerous agencies ranging from single picture financings to debt facilities collateralized by film and music catalogues. Mr. Woolf has also successfully created and established entertainment lending divisions for Citibank (2003 to 2007) and Union Bank (1997 to 2001). From 2007 to 2010, Mr. Woolf was Managing Director – Media for Carval a subsidiary of Cargill Incorporated. At Carval, he directed an international portfolio of opportunistic and value-added media investments from acquisition through asset management and disposition and invested equity capital consistent with fund's investment objectives. Mr. Woolf started his banking career at Irving Trust (later Bank of New York) in 1987. Mr. Woolf holds a BA in Economics with a minor in Art History from Boston University and an MBA in Finance from the Stern School of Business at New York University.
Mr. Woolf is a frequent speaker on entertainment finance and has done so before numerous conferences and organizations on four different continents.
Joseph Woolf, Owner, Trowbridge Capital, LLC
Lee Zeidman, President, STAPLES Center, Microsoft Theater and L.A. LIVE
There are few events that take place in arenas, theatres or other venues that Lee Zeidman has not been involved with during his career. As President of STAPLES Center, Microsoft Theater and L.A. LIVE the sports, residential and entertainment district, Zeidman oversees the venues event operations, production, including guest services, booking, box office, event security, event staffing, guest relations, facility presentation, marketing, communications, hospitality and food and beverage services. Along with his hard working team of employees Zeidman also supervises STAPLES Center's overall day-to-day support for its tenants, sponsors, clients and partners including the Los Angeles Kings, Los Angeles Lakers, Los Angeles Clippers and Los Angeles Sparks franchises hosting seven NBA Finals, two Stanley Cup Finals and three WNBA Finals in which the home teams won five NBA Championships, two Stanley Cup Championships and three WNBA Championships
With AEG Facilities continuing expansion, Zeidman was a crucial member of a team that oversaw the overall development of L.A. LIVE, the 4 million square foot / $2.5 billion sports, residential & entertainment district featuring Microsoft Theater (7,100-seat live theater) and Club Nokia (2,300 capacity live music venue), a 54-story, 1001-room convention "headquarters" destination (featuring The Ritz-Carlton and JW Marriott hotels and 224 luxury condominiums – The Residences at The Ritz Carlton – all in a single tower), a 14-screen Regal Cineplex, "broadcast" facilities for ESPN, along with entertainment, restaurant and office space. Microsoft Theater has been named the national "Theatre of the Year" in 2008, 2009 and 2010 with Zeidman having been nominated nine times for "Facility Executive of the Year" and honored in both 2008 and 2016. Both awards were presented by the highly respected concert industry publication Pollstar.
Since opening in October 2007, Microsoft Theater has hosted six sold-out nights of the Eagles and Dixie Chicks, Sugarland, Kings of Leon, Neil Young, Mary J. Blige, So You Think You Can Dance Tour, John Fogerty, George Lopez, John Mellencamp, The Who, Duran Duran, Rush, Tool, Aretha Franklin, Lady Gaga, Juanes and Jenni Rivera to name just a few of the performers who have played the theater. Microsoft Theater is also home to the American Music Awards, ESPY Awards, Primetime Emmy Awards, People's Choice Awards, BET Awards, the Grammy Premiere Awards, 2013 Rock N' Roll Hall of Fame Induction and the 2010, 2011 & 2015 MTV Video Music Awards all of which Zeidman played a critical role in the negotiations of the contracts and the execution of the shows.
Zeidman played a key role in the overall design and construction of STAPES Center as a member of the arena's development team. Under his guidance, the nation's most state-of-the-art arena operating systems have blended together and made it possible to successfully host an unprecedented schedule of events since opening in October, 1999 including the 2000 Democratic National Convention, the 42nd, 43rd, 44th, 46th, 47th, 48th, 49th, 50th, 51st, 52nd , 53rd, 54th, 55th, 56th , 57th, 58th & 59th annual GRAMMY Awards, multiple summer X Games competitions, the 2002 U.S. Figure Skating Championships, 2009 ISU World Figure Skating Championships the 2004 & 2011 NBA All Star Game, the 2002 NHL All Star Game, 2012 MTV Video Music Awards, the 2013 & 2015 NCAA West Regional Finals and over 225 sold-out concerts including The Rolling Stones, Paul McCartney, The Eagles, Eric Clapton and multiple performances of U2, Garth Brooks, The Rolling Stones, Madonna, Barbra Streisand, Mana, Muse, Sade, Jay-Z, Kanye West, Beyoncé, Taylor Swift, Tim McGraw and Faith Hill, Prince and Bruce Springsteen among others. Having twice received the Pollstar "Arena of the Year" award, as well as being nominated for all 16 years since it opened its doors, STAPLES Center is the home to four professional sports franchises and hosts over 250 events annually.
During his time with AEG, Zeidman has also played a substantial role in the development, construction, and operation of The Stub Hub Center in Carson, California which includes a 27,000-seat soccer stadium, 8,000-seat tennis stadium and other major facilities for track & field, cycling, beach volleyball and other sports which has been designated as an Official U.S. Olympic Training site. Zeidman was also a part of a team that developed and opened The Colosseum at Caesars Palace in Las Vegas, a 4,000-seat theatre which was the home of Celine Dion's A New Day as well as assisting in the opening of such iconic AEG venues such as the O2 in London and the Mercedes Benz Arena in Berlin.
Prior to AEG and STAPLES Center, Zeidman was the Great Western Forum's Vice-President, Operations, overseeing all areas of that facility's management. During his 10-year tenure, he coordinated operations for all Los Angeles Kings and Los Angeles Lakers games, concerts and special events. Previously, he directed operations for the 6,000-seat special event center at the University of California at Santa Barbara.
A native of Detroit, Michigan, and graduate of California State University Northridge, Zeidman currently resides in Venice, California.
Lee Zeidman, President, STAPLES Center, Microsoft Theater and L.A. LIVE
In addition to the featured speakers, the following attorneys, executives, and nonprofit professionals will attend our Networking Hour at the 2018 Conference:
Alan Abramson, B & A Management Corporation
Orly Ahrony, Ahrony, Graham, Zucker LLP
Tracy Albert, Deloitte
Jim Baer, Baer & Troff, LLP
Ben Berger, Moishe House
Josh Blank, Moishe House
Lara Blumen, Direct Results Radio
Lev Breydo, Anti-Defamation League
Aaron Broder, Evolve Media Corp
Oren Castro, Burn Creative
Rick Citron, Citron & Deutsch
Brian Davidoff, Greenberg Glusker
Chelsea Davidoff, Cyclehop
Bob Emmer, Shout! Factory
Scott Friedman, Bellami Hair
Sam Friedman, ParkMe
Mark Friedman, Perfect Pushup
Brian Frons, UCLA Anderson
Melissa Gold, Fox Broadcasting Company
Michael Gottfried, Landau Gottfried & Berger LLP
Steve Green, KGI Advisors
Brian Hersch, Hersch Games
Nick Hudson, Gift of Life
Kyley Jolna, Anti-Defamation League
Sam Kaufman, Moishe House
Mike Koplow, Ph.D., Lewis Roca Rothgerber Christie LLP
Jon Kraft, Thrively
Michael Kraus, Expak Logistics
David Lash, O'Melveny & Myers
Michael Laven, Canterbury Consulting
Rudy Lehrer, Jaffe and Clemens
Eddie Lorin, Impacthousing.com
Jane Lorin, Hapi Foundation
Allan Marks, Milbank, Tweed, Hadley & McCloy LLP
Sassan Masserat, Anti-Defamation League
Dave Mirsky, Pacific Rim Capital
Limor Mojdehiazad, Land Legal Group, APC
Lily Mojdehiazad, TravelStore
Shelby Notkin, The Capital Group
Gil Peles, Tauler Smith LLP
Steve Reiner, B. Riley
Mauro Schneiderman, JAFRA Cosmetics
Bobby Schwartz, Irell & Manella LLP
Jeff Schwartz, Corbel Capital Partners
Bill Shapiro, J.P. Morgan Private Bank
Zev Shectman, Anti-Defamation League
Brette Simon, Outside General Counsel
Ben Tillis, Moishe House
Rachel Wallace, American Jewish Committee
Gary Weinhouse, Intercare Therapy, Inc.; W Capital Partners, LLC
Max Wellman, Wolf Rifkin
Matthew Wolf, Wolf Rifkin